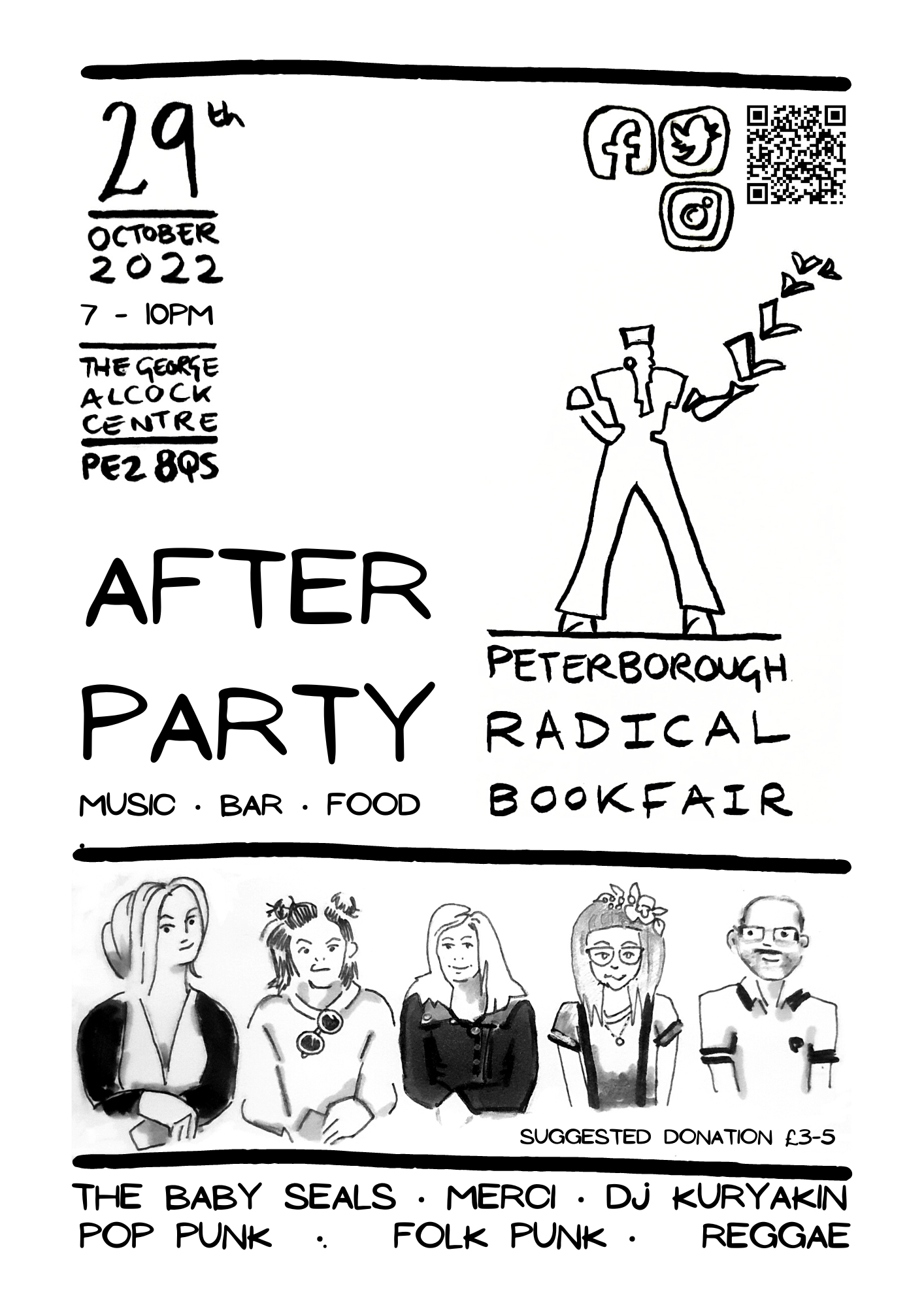 Pop Punk. Folk Punk. Reggae
29th October from 7pm.
Music. Food. Bar
Fyzz Wallis Band
Merci aka Mercedes Worth
DJ Kuryakin (Apex Hi-Fi Soundsystem, Cambridge 105 Radio)
Suggested donation £3-5
Updates and future events can also be found on Eventbrite
Peterborough Radical Bookfair takes place on Saturday 29th October 11am to 4.30pm at the George Alcock Centre, Whittlesey Rd, Stanground, Peterborough PE2 8QS. Afterparty from 7pm to 10pm.
For public transport information click here.